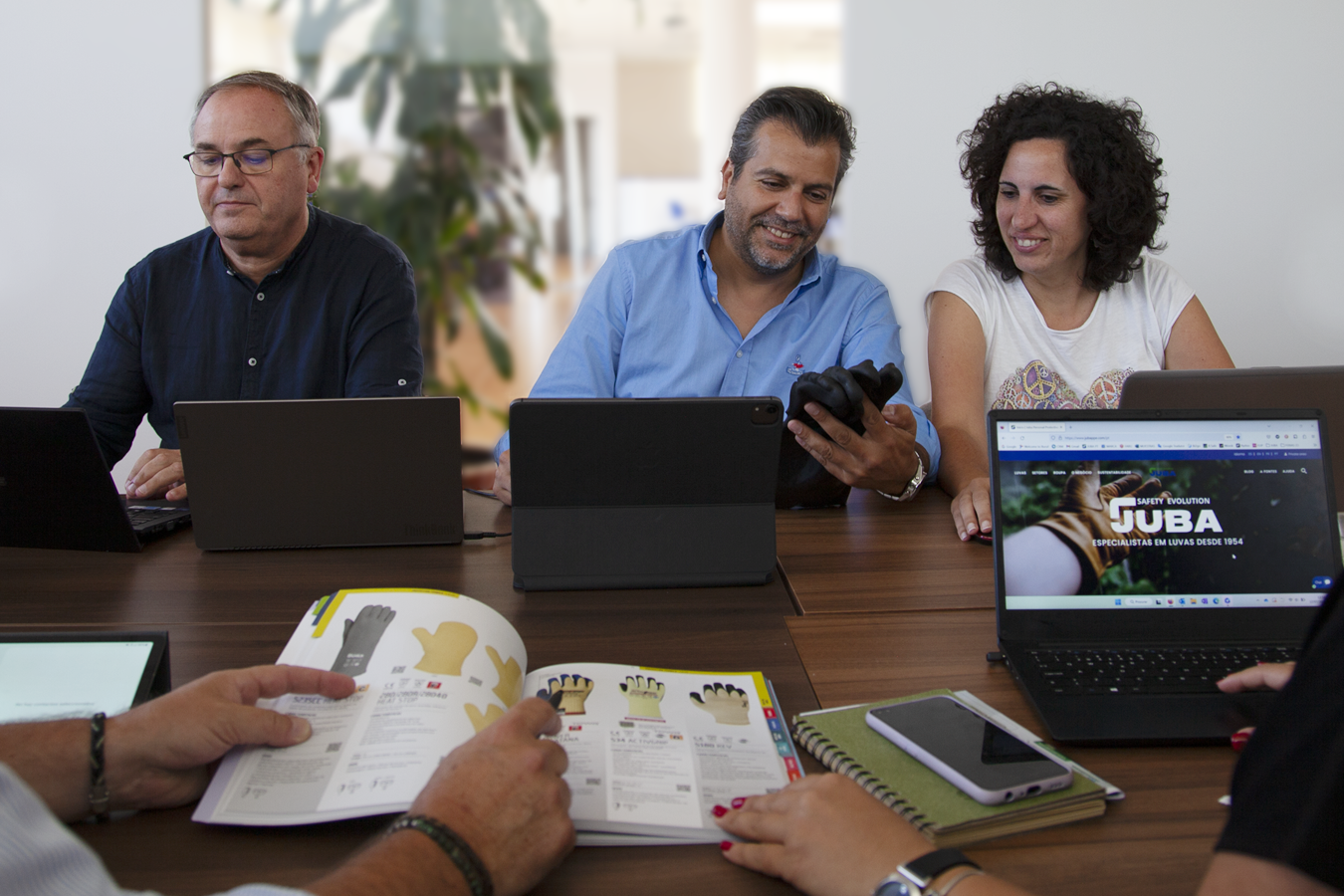 Sharing knowledge
Our philosophy is that knowledge is the only thing that increases when shared. Juba Training is the concept that best defines our training and knowledge transfer policy.

The premise is to learn from actively listening to our customers in order to deliver on their needs and return this acquired and amplified knowledge in the form of product solutions and training. And always with their goals in mind: protecting workers and improving their performance. Because reducing accident rates means reducing absenteeism and costs, too.
We train our team to that end. Our crosscutting continuous training plan engages all the departments, ensuring greater professionalisation and better customer service, with visits to technology centres and, above all, support for our customers at all times so we can drill down on the hazards of each work position and determine which gloves are best for the job.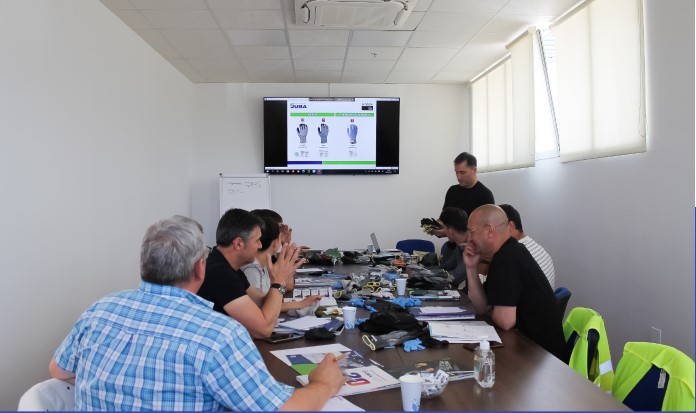 We transfer knowledge to our clients
The knowledge we have acquired is not for our benefit but to pass on to the customer: we provide training to help our customers meet ongoing regulatory changes, run product seminars, and make our technical staff available to offer personalised care and coaching in the online tools we provide.
In short, we enjoy working with our distributors, leaning in to each company's needs and the risks their workers are exposed to so we can develop new products tailored to each requirement.