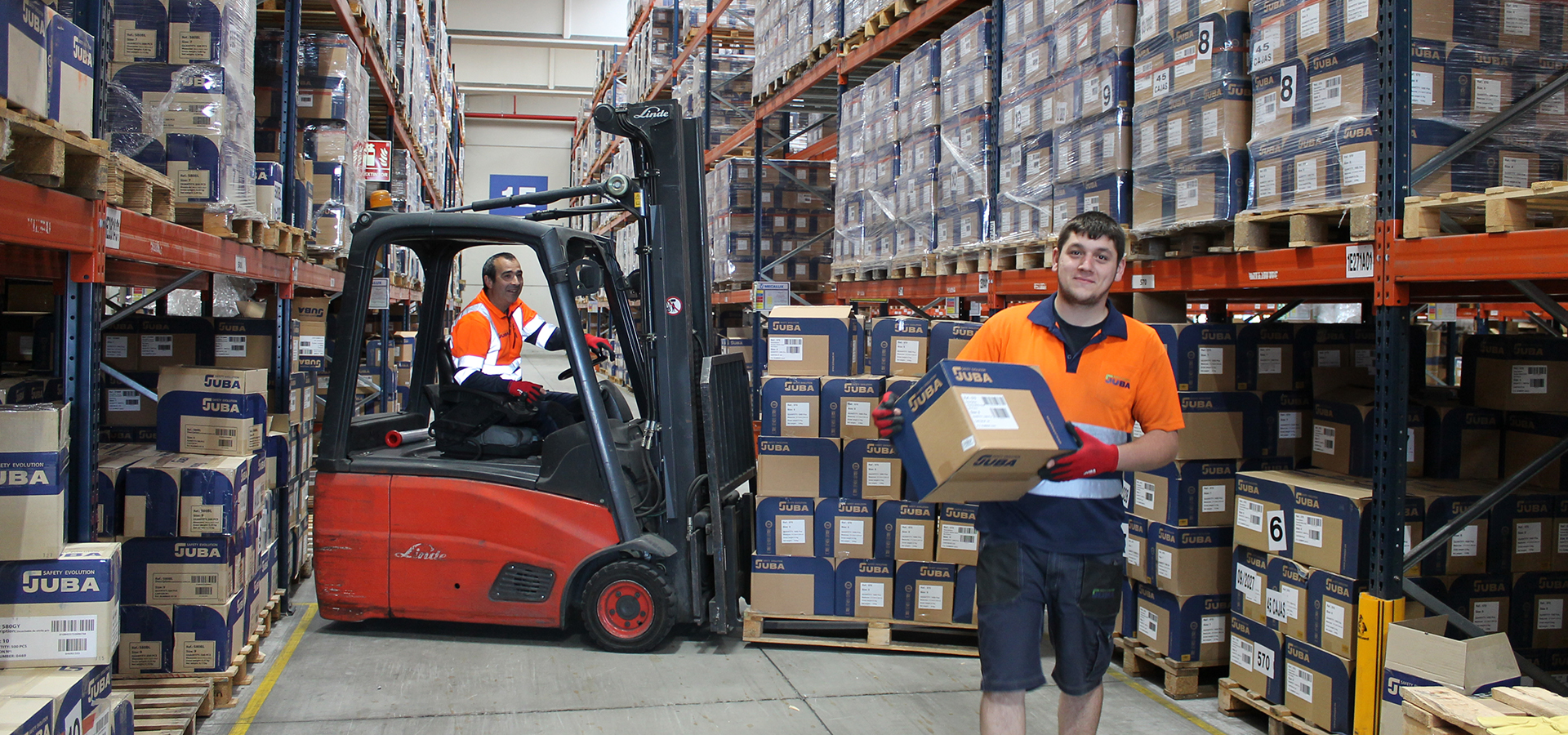 Service
Service is our priority and explains why the company gives customers the best sales tools to provide the best service. Juba is proud of its retail sector leadership. All major professional general supply distribution firms have Juba gloves on their shelves.
24-to-48-hour service
In 95% of cases we can deliver our gloves to any point across mainland Spain within 24 to 48 hours, preventing customers from having to stockpile.




95%
of order
lines served
within 48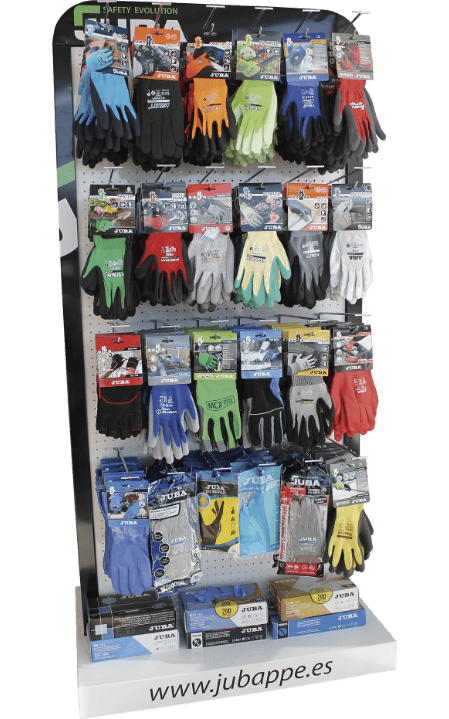 Bespoke PoS displays
At Juba we don't just offer customers display points or advertising material for their standard point of sale. We provide tailored solutions. The customer shows us the available space and we craft a dedicated design to meet its needs.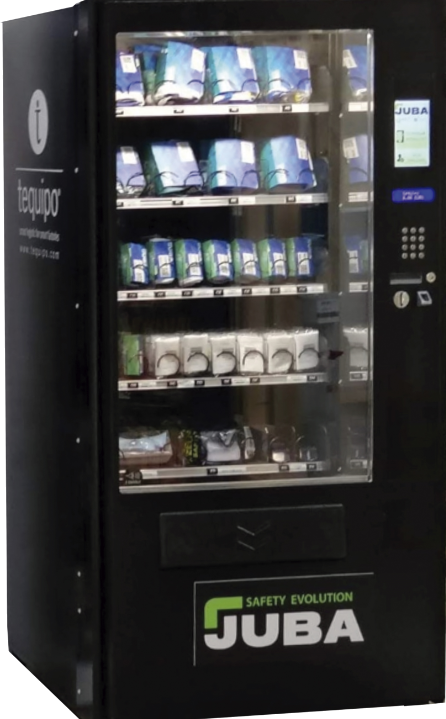 Vending machines
Juba offers its entire range of gloves in an attractive new format for vending machines. The packaging is designed to maximise machine capacity. Any glove model from our extensive catalogue can be handled in vending machine format.