Standards


2001X

JKP


HIGHLIGHTS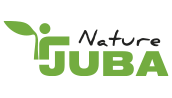 Detalles
Specifications
Standard:
EN 388:2016
EN ISO 374-1:2016
EN ISO 374-5:2016
Characteristics
This glove has been developed incorporating an ecological nanomaterial that accelerates the biodegradation of nitrile, without renouncing the performance of the glove. It has a capacity for self-destruction through a 100% biological process that is activated when it is discarded.
Ultra-light weight that brings great sensitivity and dexterity.
Solvent resistant.
Without flocking.
Anti-slip pattern for good grip on dry and wet surfaces.
Chlorination for low residual chemicals.
Free of extractable proteins.
Suitable for food use.
Chemical resistance.
It is sold in an individual box for point of sale.
Working gloves suitable for:
Automotive and aerospace industry.
Canneries and food processes.
Industrial cleaning.
Laboratories.
Petrochemical industry.
Pharmaceutical manufacturing.
Printers.
Food industry.
More information
Materials
Color
Thick
Long
Sizes
Packaging
Nitrile
Green
0.20 mm
XS - 33 cm
S - 33 cm
M - 33 cm
L - 33 cm
XL - 33 cm
6/XS
7/S
8/M
9/L
10/XL
24 Pairs/package
144 Pairs/box