Standards


JKPT

VIRUS

HIGHLIGHTS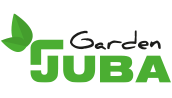 Detalles
Specifications
Environment:
Oily
Dry
Wet
Food
Chemical
Tactile screens
Standard:
EN ISO 374-1:2016
EN ISO 374-5:2016
Characteristics
Superior grip thanks to its fish scale design.
Ambidextrous.
Textured inside to maximize the grip.
Good chemical resistance.
They can be used with an inner glove.
Maximum level of dexterity according to CE standards.
Suitable for people allergic to latex.
Suitable for alimentary use according to Directive 10/2011.
Working gloves suitable for:
Phytosanitary treatment (herbicides, fertilisers).
Maintenance of agricultural and garden machinery
Harvesting of fruit and vegetables
More information
Materials
Color
Thick
Long
Sizes
Packaging
Nitrile
Green
0.15 mm
M - 24 cm
L - 24 cm
XL - 24 cm
8/M
9/L
10/XL
Caja:10u/Paquete:10cajas/Cajón: 1000u