Standards


X121X
HIGHLIGHTS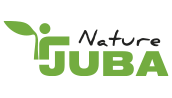 Characteristics
Seamless and with an exceptional touch.
49% polyester support comes from recycled PET bottles, so its production reduces the generation of waste, contributing to the circular economy development.
It offers great flexibility and extra comfort, adapting perfectly to the hand.
Good resistance to abrasion, greater durability.
Provides a solid grip in dry and wet environments.
It's commercialised with headercard for point of sale.
Working gloves suitable for:
General use.
Non-cut hazard touch handling.
Assembly lines.
Automotive industry.
Logistics and warehouse.
Installations and light maintenance.
More information
Materials
Color
Thick
Long
Sizes
Packaging
Latex
Blue Mottled
Gauge 15
XS - 22 cm
S - 23 cm
M - 24 cm
L - 25 cm
XL - 26 cm
XXL - 27 cm
6/XS
7/S
8/M
9/L
10/XL
11/XXL
10 Pairs/package
120 Pairs/box