Glove K-rock - 4570RF
Cut resistant glove that incorporates the K-rock® textile fiber, juba's new cut resistant technology mixed with glass fiber, polyester and elastane, with polyurethane coating on palm
Standards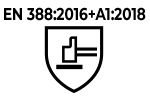 4X43D
HIGHLIGHTS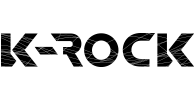 Characteristics
Seamless glove with K-ROCK® technology and gauge 13 that offer touch, lightness, flexibility and confort.
Fresh feeling thanks to its breathability.
It offers a great touch and excellent grip on dry and slightly damp surfaces.
Nitrile reinforcement between thumb and index finger that provides greater resistance to wear and tear.
Working gloves suitable for:
Handling of objects that pose a medium/high cut hazard in both dry and damp conditions.
Good feel so suitable for mechanical work and maintenance.
The automotive and aeronautical industries.
Assembly lines and sub-assemblies.
More information
Materials
Color
Thick
Long
Sizes
Packaging
Poliuretano ( Pu )
Mottled / Grey
Gauge 13
XS - 22 cm
S - 23 cm
M - 24 cm
L - 25 cm
XL - 26 cm
XXL - 27 cm
7/S
8/M
9/L
10/XL
11/XXL
12 Pairs/package
120 Pairs/box