Glove K-rock - 4434 POWER CUT
Glove made of K-rock® cut-resistant fiber, T-touch nitrile coating on the palm and half back and water-repellent split leather on the palm.
Standards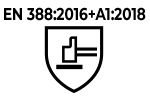 4X44F

X2XXXX
HIGHLIGHTS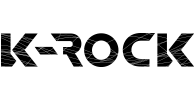 Characteristics
Maximum cut level – letter F.
The T-Touch nitrile on the palm and half back provides greater impermeability to oils and fats in that area, for jobs with greater exposure to these products.
Resistant to contact heat (250ºC for 15").
Seamless 13 gauge support that provides flexibility and comfort.
Water repellent split leather that provides good grip and greater mechanical resistance with durability in wet or oiled environments.
Working gloves suitable for:
Metallurgy.
Automotive.
Metal stamping.
Ceramics.
Glass handling.
Handling of objects with risk of cut and contact temperature.
Works with risk of cutting in oiled products.
More information
Materials
Color
Thick
Long
Sizes
Packaging
Leather
Grey / Black
Gauge 13
M - 25 cm
L - 26 cm
XL - 27 cm
XXL - 28 cm
3XL - 29 cm
7/S
8/M
9/L
10/XL
11/XXL
12/3XL
6 Pairs/package
60 Pairs/box