Glove K-rock - 4230RF
Cut resistance gloves that incorporates K-ROCK® textile fiber, Juba's new cut resistance technology, with double nitrile coating combinated with water-based PU
Standards


X1XXXX

4X42D
HIGHLIGHTS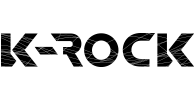 Detalles
EN 407 Standard
Resistance to contact heat:
Resistance to convective heat:
Resistance to radiating heat:
Resistance to large splashes of molten metal:
Characteristics
Seamless glove with K-ROCK® technology and gauge 13 that offer flexibility and comfort.
Reinforcement between thumb and index finger that provides greater resistance to wear and tear.
First layer of total nitrile coating and a second layer of Sandy nitrile on the palm.
Nitrile offers a better grip in oily environments than any other coating.
Contact heat resistance, 100º C during 15 seconds.
Excellent resistance to abrasion, increased durability.
Suitable for use with touch devices.
Working gloves suitable for:
Handling and work with objects with sharp edges with medium-high cutting risk.
Metal assembly that must be done manually in mostly dry or oily conditions.
Bending and stamping of metal parts.
Machining.
Metal assembly.
Handling of sheets. Manufacture of metal packaging.
Work in which the use of touch terminals is required.
More information
Materials
Color
Thick
Long
Sizes
Packaging
Nitrile
Red / Black
Gauge 13
XS - 22 cm
S - 23 cm
M - 24 cm
L - 25 cm
XL - 26 cm
XXL - 27 cm
6/XS
7/S
8/M
9/L
10/XL
11/XXL
12 Pairs/package
120 Pairs/box