Standards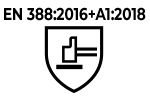 4X42D

X1XXXX

HIGHLIGHTS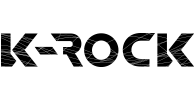 Characteristics
It offers touch, lightness, flexibility and comfort.
Good cut resistance, level D.
Reinforcement between thumb and index finger that provides greater resistance to wear and tear.
Good abrasion resistance, increased durability.
It offers an excellent grip on oily and damp surfaces.
Fresh feeling thanks to its breathability.
Its anatomical shape allows a perfect fit.
Working gloves suitable for:
Assembly of metal parts.
Metal transformations.
Installations and maintenance.
Automotive.
Aeronautical assembly and maintenance.
Injection and demoulding of plastics.
Glass handling.
More information
Materials
Color
Thick
Long
Sizes
Packaging
Nitrile
Mottled/ Black
Gauge 13
S - 23 cm
M - 24 cm
L - 25 cm
XL - 26 cm
XXL - 27 cm
6/XS
7/S
8/M
9/L
10/XL
11/XXL
12 Pairs/package
120 Pairs/box