Glove K-rock - 4211RF
Cut resistance gloves that incorporates K-ROCK® textile fiber, Juba's new cut resistance technology, with fiberglass and steel yarn coated of sandy nitrile foam on palm.
Standards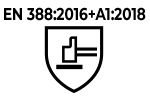 4X42E

X1XXXX

HIGHLIGHTS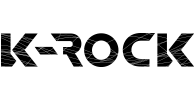 Detalles
Specifications
Environment:
Oily
Dry
Wet
Food
Tactile screens
Characteristics
Reinforcement between thumb and index finger that provides greater resistance to wear and tear.
Coated on palm of sandy nitrile that provides greater grip in dry, wet and oily environments.
Excellent abrasion resistance, increased durability.
Suitable for touch devices.
Tested for food handling.
Touchscreen fingers.
It is sold with individual packaging for point of sale (H4211RF)
Working gloves suitable for:
Handling of metal parts with sharp edges or corners, both dry and lightly oiled.
Metal seam.
Metal parts stamping.
Metal assembly (manufacture of equipment, automotive and aeronautics goods).
Manufacture of metal containers.
Tooling and moulds: Machining and adjustment.
Metal profile works.
Metal straps works.
Maintenance works.
Food industry.
More information
Materials
Color
Thick
Long
Sizes
Packaging
Nitrile
Azul / Negro
Gauge 13
XS - 22 cm
S - 23 cm
M - 24 cm
L - 25 cm
XL - 26 cm
XXL - 27 cm
6/XS
7/S
8/M
9/L
10/XL
11/XXL
12 Pairs/package
120 Pairs/box