Glove K-rock - 5020BL
High cut resistant glove made of K-rock® fiber mixed with glass fiber, steel yarn, nylon® and elastane
Standards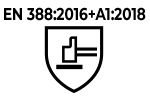 4X41F

HIGHLIGHTS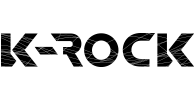 Characteristics
Seamless glove with K-ROCK® textile technology, which provides touch, lightness, flexibility and comfort.
Ambidextrous.
Provides good grip, comfort and flexibility.
Thanks to its construction and the nature of its fibers, it keeps the hand feeling fresh.
Maximum level of cut protection.
Special food industry.
Can be worn under other gloves for extra protection.
Working gloves suitable for:
Food industry.
Preparation of meat products.
Clean rooms.
Manufacture and assembly of flat glass for automotive.
Paper industries.
More information
Materials
Color
Thick
Long
Sizes
Packaging
Hdpe
Blue Mottled
Gauge 10
XS - 22 cm
S - 23 cm
M - 24 cm
L - 25 cm
XL - 26 cm
6/XS
7/S
8/M
9/L
10/XL
12 Pairs/package
120 Pairs/box