Glove K-rock - 4560IM
High cut resistant glove that incorporates K-rock® fiber, with nitrile coating on palm and reinforcements on the knuckles and special eva rubber reinforcement on palm. ANTI-IMPACT
Standards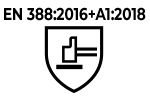 4X43CP

X1XXXX
HIGHLIGHTS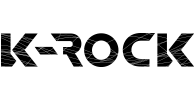 Detalles
Specifications
Standard:
EN 407:2020
EN 388:2016
EN 388:2016
Characteristics
Reinforcement between thumb and index finger for lower wear.
Very flexible thermoplastic rubber (TPR) protectors on back and fingers, which increase the protection of the back area.
Special eva rubber reinforcement on the palm for better protection.
Great resistance to abrasion, greater durability.
Good grip in dry, slightly humid or oily environments.
Working gloves suitable for:
Heavy duty applications.
Risk of mechanical aggressions on back.
Handling objects with sharp edges.
Wind power construction and maintenance.
Assembly and maintenance of elevators.
Petrochemical sector.
Construction and public works.
Aggregates and quarries.
Ceramic industry.
More information
Materials
Color
Thick
Long
Sizes
Packaging
Nitrile
Mottled/ Black
Gauge 13
M - 24 cm
L - 25 cm
XL - 26 cm
XXL - 27 cm
8/M
9/L
10/XL
11/XXL
6 Pairs/package
60 Pairs/box