Glove K-rock - 4426 POWER CUT
Seamless cut resistance glove that incorporates K-Rock® textile fiber, Juba's new cut resistance technology with crinkle latex coating on palm.
Standards


X1XXXX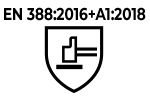 4X43F

X1XXXX
HIGHLIGHTS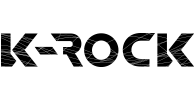 Detalles
Specifications
Standard:
EN 407:2004
EN 388:2016
EN 407:2020
EN 388:2016
EN 407 Standard
Resistance to contact heat:
Resistance to convective heat:
Resistance to radiating heat:
Resistance to large splashes of molten metal:
Characteristics
Seamless glove with K-ROCK® technology that provides touch, lightness, flexibility and comfort.
High resistance to cutting by objects with sharp edges.
Contact heat resistance (100°C for 15").
Excellent abrasion resistance which gives a greater durability.
Provides good grip in dry and wet environments.
Cool back to offer greater comfort thanks to its breathability.
Its anatomical format allows a perfect fit to the hand.
Working gloves suitable for:
Glass manufacturing, transformation and logistics.
Ceramic industry.
Collection and recycling of waste.
Assembly and disassembly of automotive windshields.
Handling of non-oiled metal sheets and profiles.
More information
Materials
Color
Thick
Long
Sizes
Packaging
Latex
Grey / Black
Gauge 13
XS - 22 cm
S - 23 cm
M - 24 cm
L - 25 cm
XL - 26 cm
XXL - 27 cm
6/XS
7/S
8/M
9/L
10/XL
11/XXL
12 Pairs/package
120 Pairs/box