Glove K-rock - 4213
High cut resistance glove that incorporates K-Rock® textile fiber, Juba's new cutting technology, mixed with fiberglass and steel yarn, with polyurethane coating on the palm.
Standards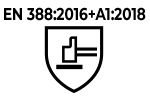 4X44E
HIGHLIGHTS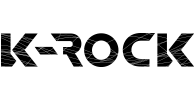 Characteristics
Offers high levels of mechanical resistance, good grip and touch with high levels of user comfort.
Provide an excellent touch.
Lightness and flexibility.
Feeling of freshness due to its great breathability.
Good grip in dry, slightly humid or oily environments.
Excellent resistance to abrasion.
Greater durability.
Working gloves suitable for:
Handling of materials and objects that imply the risk of cutting, both in a dry and slightly humid environment.
Suitable for automotive.
Assembly of household appliances.
Aeronautics.
Maintenance of facilities and buildings.
Construction work with handling of profiles, ceramics and glass.
Steel plate and plate manufacturing processes.
Stamping of metal parts.
More information
Materials
Color
Thick
Long
Sizes
Packaging
Poliuretano ( Pu )
Mottled/ Black
Gauge 13
XS - 22 cm
S - 23 cm
M - 24 cm
L - 25 cm
XL - 26 cm
XXL - 27 cm
6/XS
7/S
8/M
9/L
10/XL
11/XXL
12 Pairs/package
120 Pairs/box